Here's to making it to the halfway point of the week, folks! Weekends may not mean the same thing that they used to before Leo but it does mean that Ben is a little bit more available to hang out and help out with the baby. So as long as that is the case weekends are something to look forward to and Wednesday retains a bit of significance. I am especially looking forward to this weekend because it is Ben's birthday (and it's a milestone birthday!) and I am really excited about celebrating. I have a few random surprises in store - here is hoping they don't backfire! On top of the husband's birthday my mom and brothers are swinging through town AND we will be traveling to visit Ben's folks for a few days.
Now, I should probably stop meandering and get to linking up with
Hallie
1. Exercise w/Ben
This but less Asian
I mentioned
before
I am slowly trying to reincorporate exercise into my life. Almost immediately after writing my previous post I came down with a stomach bug and there went the routine. When I tried to pick it back up my joints gave me a lot of trouble, something that I am used to popping up after extended periods of time and rigorous exercise but to experience it after such simple workouts? I brought it to the attention of my husband and he suggested that I ditch the routine and let him train me in kickboxing. I am a pretty big fan of any form of exercise that allows me to skip the jumping jacks and crunches and hit something so the answer was an emphatic "yes!". So for the past few nights that's what we've been doing and I must say it definitely qualifies as a favorite!
2. Bright Nail polish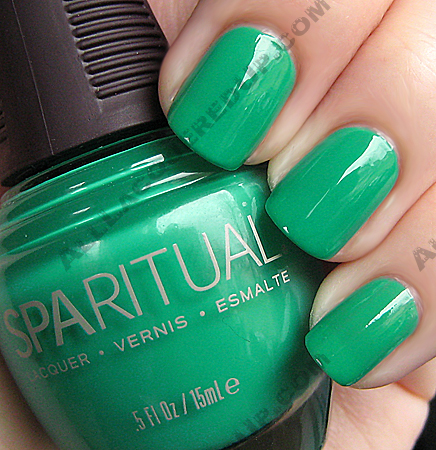 This but on the toes. And I'm not going to model it.
I was inspired by my
SIL's post last week
regarding bright nails so when kiddo took an unusually long nap today and I had finished the dishes, laundry, and dinner prep I thought "What the heck, I'll paint my toenails!". I have not painted my toenails for many a year so I actually had to pull up an article on how to do it and keep scanning it throughout the experience. The color is pictured above so yes, it is bright. In fact it looks a little like summer threw up on my toes
.
I love it.
3. Perfect Spring Days
This but in an apartment complex. Full of geese. And fewer trees.
I really can't express how utterly delicious it has been to be able to pop Leo in the stroller and walk around our apartment complex lately. Late Spring is my absolute favorite. The sun is warm and the breeze is too and trees are so much more beautiful when they're in blossom, just before their leaves appear. It is wonderful to have the windows open too and have the warm breeze moving through the apartment. Leo seems to love it too
4. Leo
This. Exactly this.
This except with attempts at eating pictured bear
Leo has been all over the place this past week. He had his first major round of vaccinations and that went just about how I expected it would (i.e. screaming but not too much). The thing about the screaming that ensued is that as bad as it was, it wasn't any worse than just about every single bath-time he has. The first photo above (the one where he is giving me a look of utter betrayal) was taken right after such a bath-time. I hate his screaming but I have to admit the absolute drama and ridiculousness of it all amuses me to no end. Also, he has taken a shine to the little stuffed animal the hospital gave us when he was born. Mostly he tries to eat it but when it's in his arms he holds it tight and it is just the cutest thing ever. Lastly, something new happened with him tonight when I was singing to him. Normally he just lights up and smiles at me when I sing but last night he started making a bunch of sounds he had never made before. It was like he was singing back to me and it melted my heart completely. I just adore that little boy!
5. Mommy Blogs
This but not. Not at all actually.
I'm going to keep this short because I should have been in bed approximately 32 minutes ago. I have really enjoyed reading "mommy blogs" lately, especially on Mother's Day. I am amused, challenged, convicted, and inspired by all of the amazing women out there. Thank you for your witness and keep up the good work! With God's grace and a heck of a lot of fixin' I may just get there someday too :)
~ Happy Wednesday ~