Okay, so here's me attempting to keep up with Jen's
7 Posts in 7 Days
challenge. It is only 11:45 AM and the best way to express how it's gone so far is with show and tell -->
Sooner or later something has to make him happy, right?
Yesterday was tough. I thought it was tough when I sat down to write yesterday's post but it got worse after that. We made it though and after a good(ish) night's sleep and with God's grace today will be better. Or at least manageable. Either way.
Remember how I said that the dishwasher was fixed? Turns out that is not as true as one might think. It's always fun finding that out after you've made dinner and used almost every utensil and dish in the vicinity. Thank God I have a husband who is the best of the best and washed (and dried!) them for me.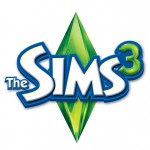 nomnomnomCharlotteRussenomnomnom
The washer seems to have stopped destroying my clothes. The last few cycles saw the shredding of my favorite sweater/cardigan and two shirts. That was hard, especially since I don't have a massive wardrobe to begin with and can't really afford to go run out and tap into my inner shopaholic. Anyways, the clothes I washed yesterday survived and I was super grateful! For some reason when I went to wash the towels the washer got stuck on a rinse cycle (for six hours) so I'm not really sure what that's about. Maybe we should consider putting the plumber on speed dial? Is that the right person to call? Who fixes dishwashers and washers anyway? Clueless much?
Speaking of clueless, I am in desperate need of ideas regarding the care, keeping, and entertaining of infants! Well, not all infants. Mainly just one (Leo, in case you were wondering). As evidenced by the picture above I have been trying out a number of different things. I read to him ('cause infants love that), I talk to him (I'm boring), I sing to him, I hold him and show him different toys, play with him on the floor, put him in his bouncer, put him in bouncy seat, walk him, etc. I can only assume that I'm doing something wrong. I really need some new ideas so if you have any please go ahead and share them!
I'm going to end this post by saying that I've been reading more scripture lately and that has been both consoling and challenging. Consoling inasmuch as I have been reading passages that describe God's care and faithfulness; challenging because chapters like Proverbs 31 exist and when I read that I felt like I just got splashed with cold water. But that's a post for another day :)
~ Happy Tuesday ~